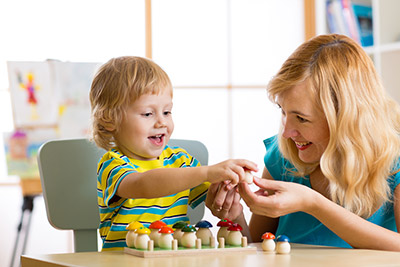 Athena is dedicated to offering a comprehensive Early Childhood Education Associate Degree Program Majoring in Early Childhood Education Birth through age 5; and school age programming. You will learn how to educate, encourage, use positive guidance, inspire, and use Developmentally Appropriate Practice Methods. You will study the developmental levels of birth through age 8. Athena integrates into their curriculum NAEYC (National Association for the Education of Young Children) standards and Ohio's Early Learning and Development Standards in all Essential Domains Birth through Age 5.
But it is so much more….
Athena offers such a wonderful and welcoming social environment where the students become friends forever. We encourage positive behavior, manners, and self-esteem building exercises for our students so they can become successful professionals and excellent role models. Classes Enrolling Now, Click Here to Apply!
Where can I work with my degree in Early Childhood Education?
Athena graduates will not only be prepared to OWN and OPERATE a childcare center, they will also be able to work in Early Childhood centers as an Administrator, Lead, or Head teacher, work as a Play Specialist, work on cruise ships as a Children's Director, Type A Center, Type B Center, Head Start, National Accredited Centers, Step Up To Quality centers, and so many, many more CAREERS. Athena will show you why your Early Childhood Degree is in such high demand.
What are the admission requirements?
Persons interested in attending the Early Childhood Education Associates Degree Program must meet the following criteria for admittance:
Complete an online application for admission.
Attend an informational meeting with an admissions representative.
Students must submit $25 fee.
Attend an individual meeting with a financial aid administrator for funding arrangements.
Sign an enrollment agreement.
Complete an online State of Ohio Disclosure Course.
Submit a copy of a high school transcript or GED transcript
Provide a copy of valid government identification and signed social security card.
Complete an emergency medical form.
Attend the orientation session.
What is included in the Early Childhood Education program?
(At Completion of the program): *Accredited – Associate Degree in Applied Science (AAS) – Majoring in Early Childhood Education
Certifications in: First Aid, Infant and Adult CPR, Child Abuse Recognition and Prevention, and Communicable Disease
Athena Career Academy pays for your BCI/FBI background checks.
We offer DAY and EVENING classes to accommodate our working students and parents.
Classes are held 2 to 3 days a week so you can still parent or have a job.
Uniforms: Early Childhood Scrubs – every student will be provided with sets of scrubs for Early Childhood
Early Childhood Lab Jacket: Every student will be provided with an Athena Early Childhood Lab coat with deep pockets for supplies.
Athena Early Childhood "T" shirt will be provided.
A large Art supply container, filled with an abundance of Art supplies, on wheels for easy transport to do your many projects.
Finger puppet set for Early Childhood Literacy
Degree qualifies for "Step Up To Quality"
Athena celebrates "Week of the Young Child" with you! Festivities ALL week long for our students! (NAEYC – National Association for the Education of Young Children holiday)
Athena offers a professional networking Club for our students to join: A.E.C.S.A. (Athena Early Childhood Student Association)
To provide additional networking for our students, Athena is proud to be members of: NAEYC -(National Association for the Education of Young Children), AEYC – (Ohio Association for the Education of Young Children), and a Toledo Affiliate of the Education of Young Children.
Athena Career Academy assists with job placement after graduation.
How long is the program? Is it quarters or semesters? Days or evenings?
The Early Childhood Associate degree program is typically a two year program.
The program is on Quarters.
The program has four quarter start dates a year: Fall, Winter, Spring, and Summer.
We offer DAY and EVENING hours to accommodate our students work schedules.
The program is a total of 92 quarter credit hours.
What degree will I have at the end of completion of the program?
*Accredited – Associate Degree in Applied Science (AAS)
Majoring in: Early Childhood Education*Athena is Accredited by the Commission of the Council on Occupational Education and
Approved by the Ohio State Board of Career Colleges and Schools.
What classes are taught in this program?
Foundations of Education, Child Development, Early Childhood Professional/Community, Creative Art, Music, and Play for Early Childhood, Early Childhood Literacy, Infant Toddler Care and Development, Safety, Health, Nutrition for Early Childhood, Preschool/School-age Programming, Observation Positive Behavioral Management, Special Needs and Education, Diversity and Multicultural Understanding, Organization and Administration of Early Childhood, Practicum/Seminar, Composition 2, Oral Communication, Introduction to the Arts, Personal and Social Behavior, Introduction to Sociology, Basic Mathematics, Introduction to Accounting, Fundamentals of Biology, Introduction to Technology, Understanding Parenthood, STEM/STEAM.
Where can I take my classes?
Athena Career Academy
5203 Airport Highway, Toledo, Ohio 43615
(Corner of Airport Hwy and Reynolds Rd)Athena has a beautiful location with Labs set up specifically for the Early Childhood Program. Athena understands students must have hands on experience with an area to comfortably work on your art, music, and lesson planning activities. Athena also has computer labs available for you.
When can I start?
Athena Career Academy ECE Cost
| Program Costs | |
| --- | --- |
| Book Fee | $3,000.00 |
| Lab/Uniforms/General Fees | $2,500.00 |
| Tuition | $28,796.00 |
| Registration Fee | $120.00 |
|   Total | $34,416.00 |
| | |
| Pre Registration Costs*  (*Pre-registration costs are non-refundable) | |
| --- | --- |
| Entrance Test Fee (Paid to School)(Not covered by Financial Aid) |   $25.00 |
|  BCI/FBI Background Check (Paid for by Athena Career Academy) | |
| | |
ECE Student Resources
ECE HANDBOOK
Return to Title IV Funds
Satisfactory Academic Progress Policy
Early Childhood Education Disclosure
Campus Policies and Procedures Handbook